New
Mark as New

Bookmark

Subscribe

Mute
Unable to change website logo
Hi, all. New user, here. I'm currently using the Astra WordPress theme to build my website but am unable to add my custom logo in place of the example logo that's there.
On my site dashboard I click 'customize', I upload my custom logo image and then select it. When still in edit mode the logo appears in the correct spot on the page, replacing the example logo image. Then I click 'publish' to save the change and although it says "published" after I click the button, it doesn't actually update the logo and just goes back to the example image on my live page. Can someone please give me some ideas on how to fix this?
3 ACCEPTED SOLUTIONS
Super User I
Mark as New

Bookmark

Subscribe

Mute
It sounds like your browser still has the old logo in cache. When making changes you can bypass the cache to verify on the live website.
New
Mark as New

Bookmark

Subscribe

Mute
hello,
follow the following steps to change your website logo:-
Open

My Sites → Customize

and click on the

Site Identity section.
Click

Add Logo

to open the Media Manager.
Upload a new image, or select one that's already in your Media Library.
Click

Set as logo, and you'll see your logo appear in the preview window.
Click the

Publish

button at the top right of the Customizer to activate the logo on your site.
For more details please follow the link - https://en.support.wordpress.com/site-logo/
I also faced the same issue for my website for Divya Darshan Metallica and was resolved by following this steps.
New
Mark as New

Bookmark

Subscribe

Mute
For the normal logo select a logo image from Media Library. Astra also allows adding Different Logos for retina devices. This 2x sized logo is necessary on high definition screens so the logo won't look blurred. For detailed information about the retina logo please refer the link here.
In case the normal logo is big in size and covers most of the header space on mobile devices – choose to set Different Logos for mobile devices and add a separate smaller logo. For more details read the article for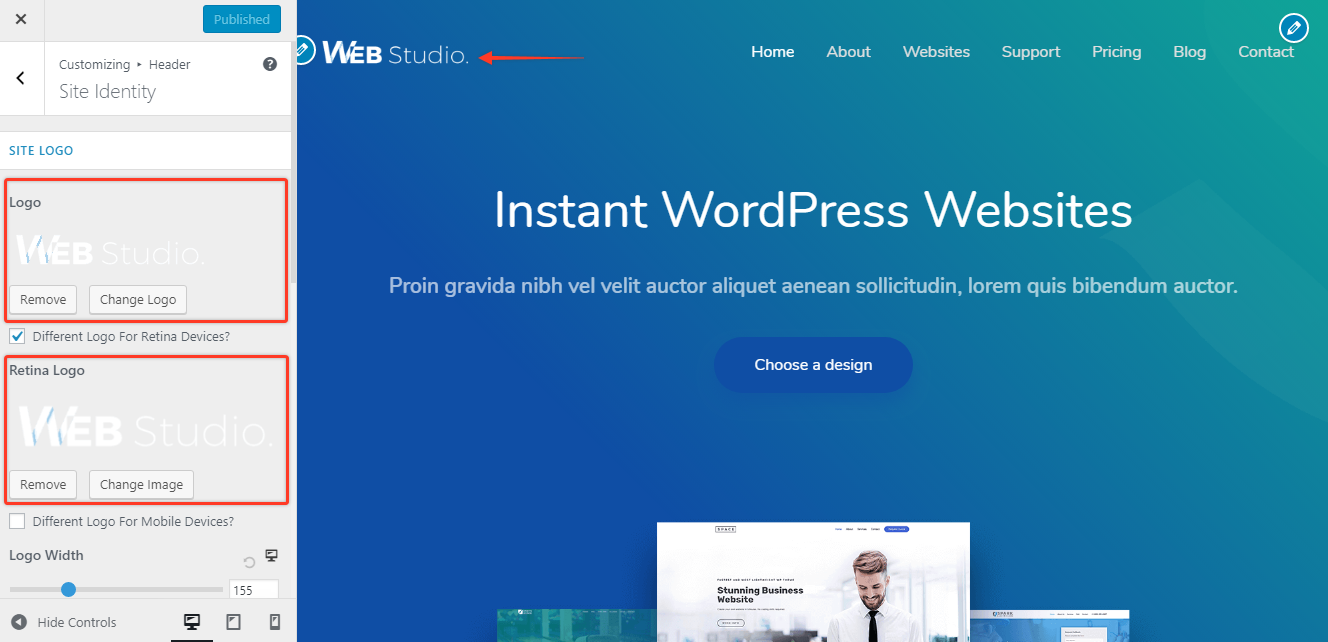 You can easily adjust the logo width with a slider. Set the toggle button to adjust logo width on the desktop, tablet, and mobile. Astra physically crops the logo in an appropriate aspect ratio which helps reducing page load. To explore how Astra handles the logo width, please refer to the link here.
It's a small image icon that can be seen in the tab of a web browser, bookmark bars, and within the WordPress mobile apps. You can set it with the site icon option. The recommended size for a favicon is 512 pixels. Know more about Site Icon here.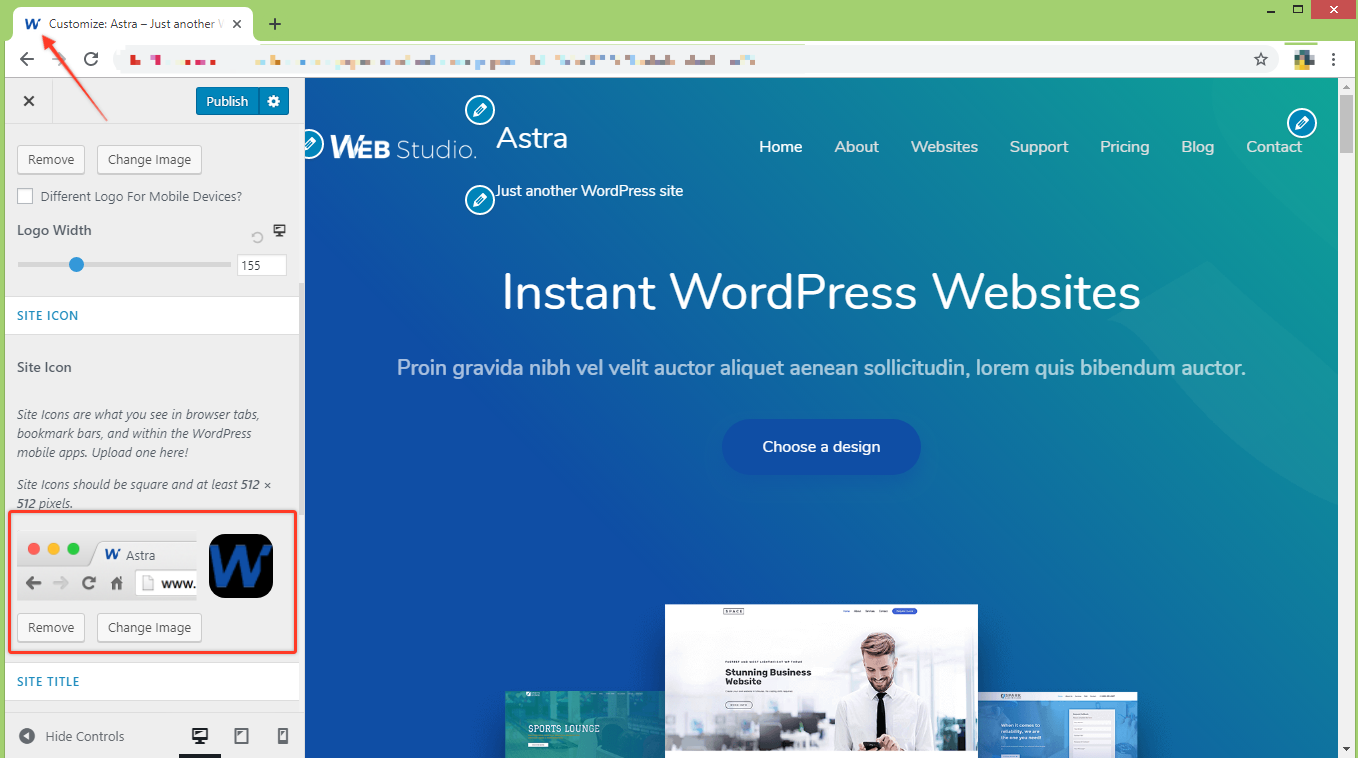 I was also facing the same problem for quality forge and this helped me in solving the problem